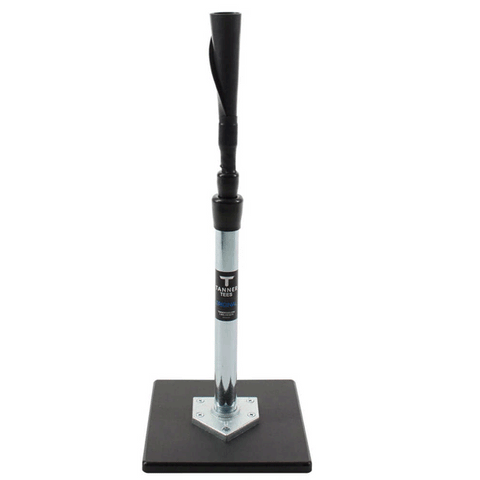 Tanner Short Batting T
The Tanner Tee is lightweight and easy to transport. It breaks down into two sections, a telescopic stem and a base, both of which will fit easily into an individual travel or game day bag.
One of the components of batting tee training is repetition and there is nothing more durable than the Tanner Tee. The top section is designed to not only withstand thousands of cuts from professionals, but it will take any beating from college players to little leaguers.
The tee is also designed to enable the batter to work on swing adjustments. The tee can easily be moved from the inside to the outside corners, as well as from the front to the back of the plate. The stem is also adjustable as it telescopes in two places to cover the entire strike zone.

The Tanner Tee is designed to be equally useful for both baseball and softball
Adjustable 20" - 32" (Youth/Short)