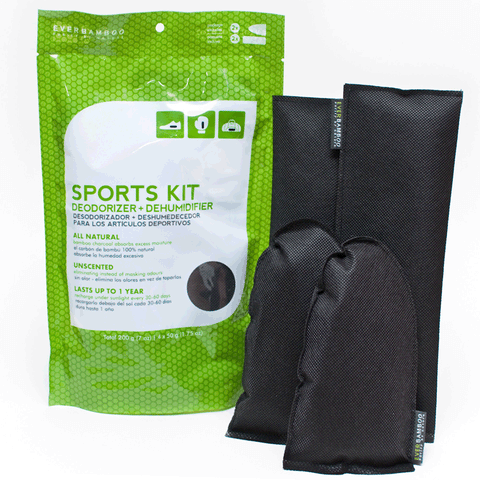 Sports Deodorizer Kit
While most sprays just mask odours and create damp surfaces, Our easy-to-use bamboo charcoal insert deodorizes AND dehumidifies, putting the STINK in the penalty box for good!
Just pop the Ever Bamboo inserts into your skates, gloves, and bags and score! It's the save your gym bag has been waiting for.
ALL NATURAL bamboo charcoal
UNSCENTED - eliminates odours instead of masking them
LASTS UP TO 1 YEAR - reactivate under sunlight every 30-60 days