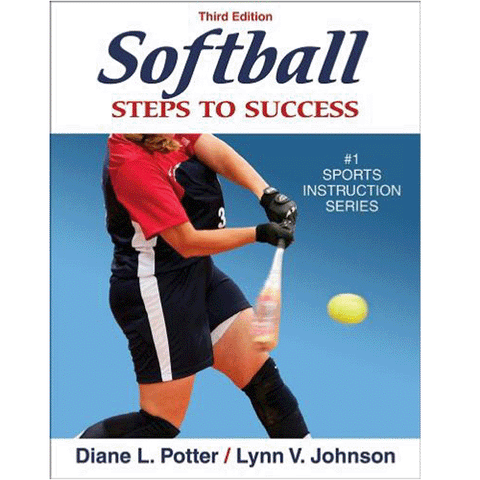 Softball Steps To Success
Product Description
Improve your play at the plate, on the base paths, and in the field by mastering the essentials of the game.
Softball: Steps to Success
offers a comprehensive, progressive approach that combines in-depth instruction, crisp illustrations, and 127 drills. Any player can become fundamentally sound and be ready to take the field.
You'll find detailed instruction on every individual skill necessary for success in the game: catching, throwing, fielding, pitching, hitting, and baserunning. This updated edition also includes these features:
Responsibilities of each position on the field and every batter in the lineup
Offensive and defensive tactics for specific game situations
Emphasis on the short game, covering five types of bunts and the running slap hit
An expanded section on pitching that includes seven types of pitches for modified-pitch, slow-pitch, and fastpitch games
Skill-development drills with assessment scoring systems to gauge progress along the way