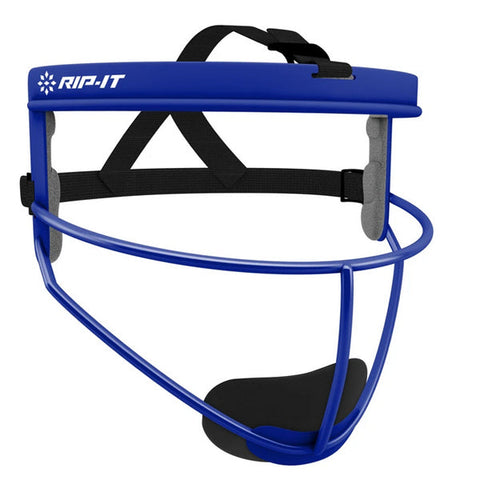 Rip It Defense Pitchers Mask - Royal
The RIP-IT Face Mask is the highest-performance protective face mask for softball. Built from the same high performance lightweight steel alloy as the RIP-IT Face Guard, the RIP-IT Face Mask promises to give youth or adult players greatly improved visibility over other protective face masks.
While other masks obstruct a player's view when looking down to field a ground ball, the RIP-IT Face Mask is designed to provide a clear view for players when fielding ground balls. This protective face mask is also a great practice tool to boost younger kids' confidence while learning to field.