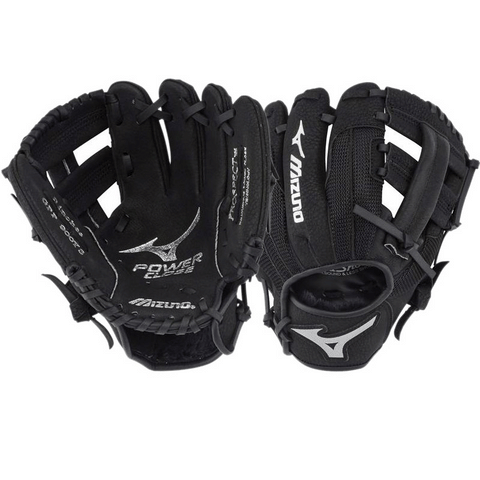 Mizuno Prospect 9" Glove (GPP900Y3)
Full Grain Pigskin Leather: Great durability.
PowerClose Technology: Makes Catching Easy!
Parashock Palm Pad: Absorbs the shock of repeated use for providing outstanding protection and ideal comfort.
ButterSoft Palm Liner: PU palm lining for increased durability, feel and comfort.
MZO Lining: Disperses perspiration away from the skin.
PowerLock: The simplest and most secure fit available.
Less 2 Lacing: Removes the last 2 lace loops on the web to increase flexibility along the closing axis.
9.00 inches.
Tartan Flex Web.
Utility.