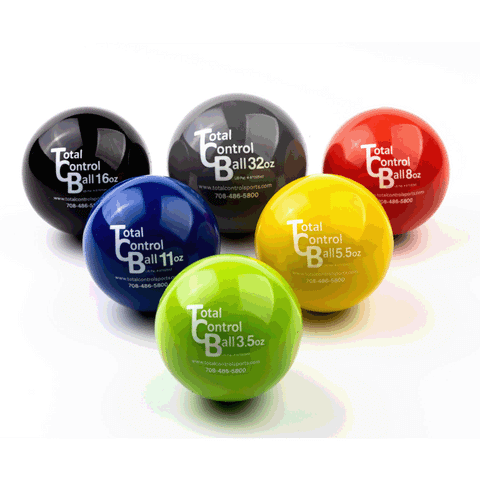 Total Control Plyo Weighted Ball Set
This Plyo Ball Set is designed for movement preparation, increase velocity, & for limited space-indoor/outdoor use. Our total arm care program is designed to build strength & velocity. Perfect for warm-up, progressive hitting drills & training. This plyometric set benefits arm speed, arm strength, recovery, and much more!
Includes (6) Balls: 3.5 oz, 5.5 oz, 8 oz, 11 oz, 16 oz, 32 oz (2 lbs.) and Free Carry Bag!