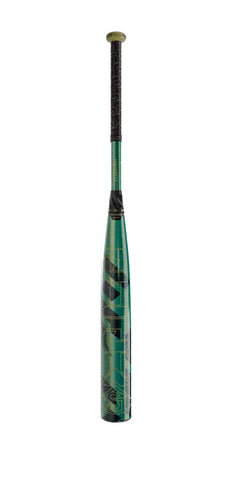 2023 Louisville Meta -3 BBCOR Baseball Bat (WBL2639010)
BARREL: EKO™ composite–engineered to the pinnacle of performance; light swinging, huge barrel, and the truest sound in the game.
CONSTRUCTION: 3-piece design with updated 3FX™ Connection System provides the feel
players want, without transmitting harsh vibrations.
END CAP: Premium GT1™ end cap that improves barrel control and feel.
SWING WEIGHT: Balanced swing weight for the ultimate combination of speed and power.
GRIP: Premium LS PRO Comfort Grip™ for the perfect mix of tack and cushion.