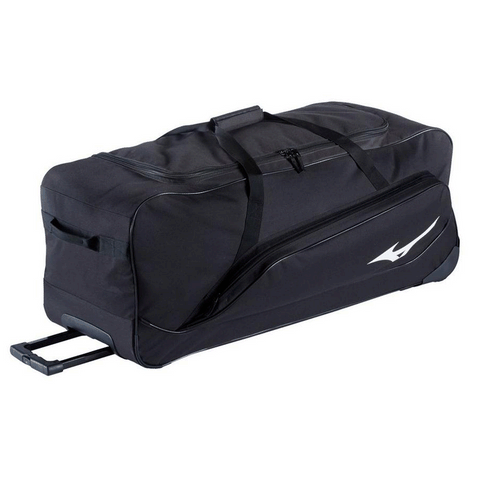 Mizuno MX Equipment Wheel Bag


Large Area for Embroidery: Makes adding personalization or your team's logo easy.
Dual J Hooks: Conveniently allows for fence hanging while on field.
Padded handle: For added comfort.
Running Boards: Gives bag premium stability and durability.
Durable off road wheels: Holds up to the rigors of a season.
Retractable Handle
Ventilated Footwear Storage Compartment: Separates shoes from rest of bag to protect and aerate your footwear.