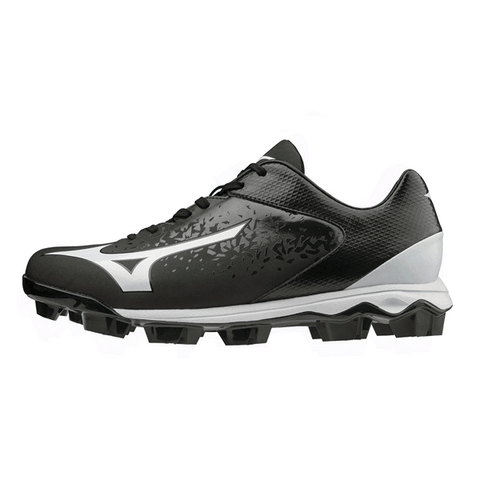 Mizuno Wave Select Nine Molded Low
The Mizuno Select Nine is a TPU molded cleat option suitable for all field types, while offering an EVA midsole for enhanced comfort and durability. Also features Mizuno Wave® technology to reduce pressure, while adding comfort and stability during athletic movements around the diamond.
Mizuno Wave®: The Mizuno Wave® plate disperses energy from impact to a broader area providing a stable platform and a superior cushioning.