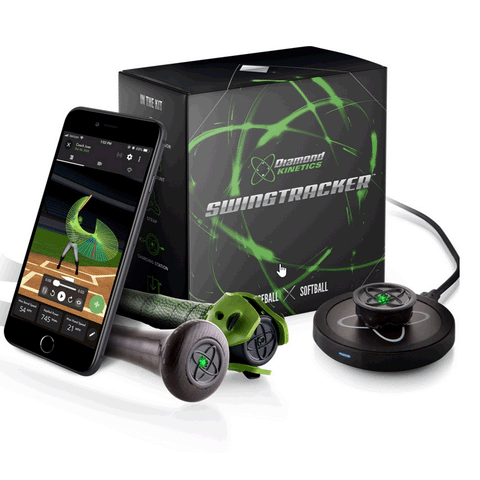 Diamond Kinetics Swing Tracker
SwingTracker Baseball & Softball enhances the learning and training experience for players of all skill levels with smart, robust hardware and dynamic, interactive mobile applications. Elevate Your Game with the most precise and complete swing analysis and development tool available today for baseball and softball.

Smarter Hitting Experience
SwingTracker's cutting­-edge technology brings science­-based motion analytics to the baseball and softball swing. Easy-to-understand metrics, data and swing analysis give you powerful information right at your fingertips.
Built for Almost Any Bat
Small, lightweight and simple to set-up, the SwingTracker bat sensor allows for a clean, consistent swing each time. Whether it's mounted externally or an embedded sensor from one of our numerous Smart Bat partners, tap the bat twice to turn it on and swing away.