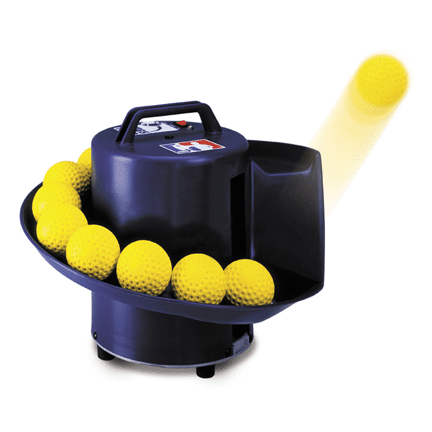 Jugs Soft Toss Machine
Automatically tosses a ball every 5 seconds. Get hundreds of swings in less than half an hour.

Holds up to 14 baseballs or 10 softballs

Weighs just 13 lbs.
No electricity needed for up to 8 hours of continuous use. Comes with internal rechargeable battery (charger included).
2-year guarantee on both models.
Great for offensive or defensive drills.